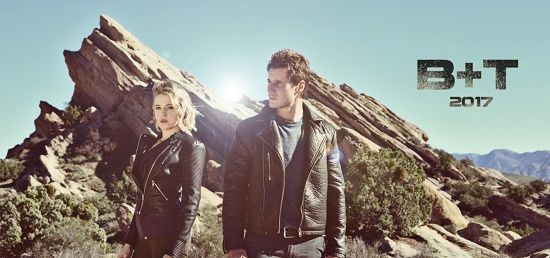 Life begins to imitate art, when Baron and Toluca find themselves in a familiar part of New Mexico
=15px 



Despite their torrid past, they team up in a frantic

 attempt to unravel a paranormal mystery threatening to kill them both

 

Here's hoping they figure it all out in time... if they can just keep from killing each other first...
As you know, loyal Roswell fans from all over the world have used their Twitter accounts to participate in Roswell Twitter Campaigns to get a Roswell revival or movie. Well guess what?!  Their cries have been heard by our favorite 'Candy Couple,' Guerin and Deluca! 

They have come up with a script along with a promo picture and teaser for a new show, which would star Brendan Fehr and Majandra Delfino, calling it Baron and Toluca!  They need our support to get Netflix to pick up the show.  Let the Roswell fans come together on their behalf and use our Twitter accounts to make an impact by Tweeting Netflix that we want Baron and Toluca!   
Just go over to 
http://www.baronandtoluca.com/
and click where it says: "IT'S NOT EXACTLY WHAT YOU THINK," and it will take you to a page with the promotion picture.  Click the box that says "You Need B + T."  Then click the Twitter tab* on the right side of the page. That's all you have to do! Easy right?! 
Go do it now, and every Saturday here after. Let's show Netflix and the world how much we Roswellians love our Candy Couple, Brendan and Majandra.
*You MUST have a Twitter account to Tweet.  Go to www.twitter.com to register for a free account.